<!-ShowPage(index.html)->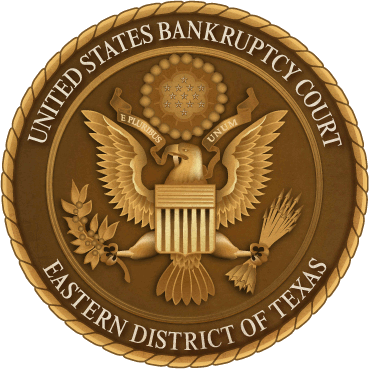 Welcome to the United States Bankruptcy Court for the Eastern District of Texas
<!-ShowPage(OperationNotice.htm)->
---
NOTICE TO USERS

This is a restricted government website for official court business only. Al l activities of CM/ECF subscribers or users of this system for any purpose, and all access attem pts, may be recorded and monitored by persons authorized by the federal judiciary for improper use, protection of system security, performance of maintenance and for appropriate management by the judiciary of its systems. By subscribing to CM/ECF , users expressly consent to system monitoring and to official access to data revi ewed and created by them on the system. If evidence of unlawful activity is discovered, i ncluding unauthorized access attempts, it may be reported to law enforcement officials.
---
IMPORTANT NOTICE FOR ELECTRONIC FILERS

Some electronic filers have intermittently experienced problems when filing documents that
require filing fees. If your internet browser seems to "lock up" or does not complete the
process successfully, attempting payment a second time may result in double payment.

If you do experience this problem please email our Finance department at
nofee@txeb.uscourts.gov for assistance BEFORE attempting payment a second time.
---
3September2020
Court Information